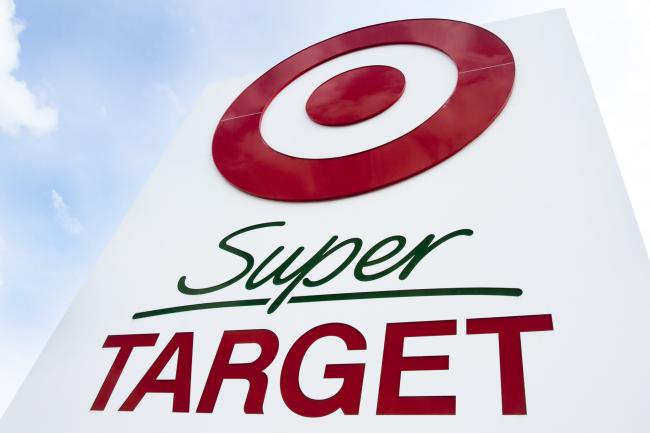 November 2012 Target announced that it was closing the Antioch Tennessee store in southeast Nashville. After weathering several other retail closings and the closing of the Hickory Hollow Mall – a large regional mall in southeast Nashville - the announcement of Target leaving sent a shock wave through the community.  "Save Our Target" petitions, and news coverage of protest outside of the store commenced just days after the announcement.
Unfortunately Antioch TN – a fast growing suburban community in southeast Nashville -  is experiencing what many other communities across America have experienced – Suburban Retail Decline.
What is Suburban Retail Decline?
Suburban Retail Decline is as an urban planning issue that surfaced in recent decades. As retail and development continued to sprawl or "leap-frog" to newer opportunities and as urban mixed-use centers became the entertainment and shopping experience of choice, older suburban retail areas filled with vacant strip centers and dying malls that were left unnoticed. In addition to these common land use trends, social and economic trends also added fuel to this fire. The recession coupled with changing shopping preferences and the over saturation of suburban retail in some markets, made it difficult for older suburban retail areas to survive.
Cause: Suburban Sprawl and Retail Competition
Suburban sprawl and retail competition contributes to suburban retail decline. Retailers and developers overlook existing infill sites (sites with existing infrastructure in a developed area) to develop in greenfield sites (vacant sites where new infrastructure may be needed) in outlying areas. In the case of Antioch TN, retail development leap-frogged to greenfield sites in outlying counties, and impacted the Hickory Hollow retail area's primary and secondary trade areas.
Hickory Hollow Mall retail area in Antioch TN, reached a primary trade area of 20 miles and a secondary trade area of 40 miles. Within this trade area lifestyle centers with traditional suburban retailers developed. To put 20 miles into context, this primary trade area reaches Murfreesboro TN – a growing city 20 miles south of Antioch TN. When The Avenue lifestyle center developed in the city of Murfreesboro with similar retailers, this impacted Hickory Hollow Mall's trade area. Similarly, Providence Market Place, a lifestyle center in the growing city of Mt. Juliet TN roughly 15 miles from Antioch TN, also pulled shoppers from the Hickory Hollow Mall trade area.
Cause: The Recession and Changing Shopping Habits
Within this decade, the country experienced a recession. During that time homes and jobs were lost, and as a result, many spending habits changed:
Shoppers began to spend money on necessities only. For this reason, grocery and discounts stores such as Wal-Mart, Krogers, and the Dollar Tree are doing well in weak or rebounding suburban retail markets.  Specialty retailers (in Antioch, Best Buy and Pier 1 for example) suffered because those items were not considered 'necessity'. As a result, many large specialty retailers downsized their store format and/or closed under-performing locations.
When shoppers did spend money, it was within a new shopping experience; new mixed use neighborhoods, suburban lifestyle centers, and online shopping. Lifestyle centers – outdoor walkable malls – and emerging mixed use neighborhoods were more appealing than the older indoor mall format. In Antioch TN, when the regional mall began to decline, many Antioch residents sacrificed a 20 minute drive to these new areas, while others shopped online.
The Solutions
There are universal and nationally recognized solutions to the suburban retail decline. They include Re-use, Redevelopment, and Re-greening of existing infill sites.
Re-use includes the re-use of vacant big-box suburban retail buildings. This has been successfully implemented in the Antioch community. Nashville State Community College purchased and re-used a former Dillards. The City of Nashville purchased a former JCPenny and is re-using the building as a park and community center. Several churches in the area have also reused big –box facilities, thus revitalizing dead strip centers. 100 Oaks is a local but also national example of the reuse of dying mall for mixed use center, with medical, retail, and entertainment uses.
Redevelopment includes complete redevelopment of a suburban retail site. Local Nashville example includes the Harding Mall. Harding Mall was a small community mall, that was completely razed and redeveloped into a Wal-Mart.  There are some great national redevelopment examples that set a precedent for redevelopment: http://realestate.msn.com/slideshow.aspx?cp-documentid=27670258
Re-greening includes revitalizing large parking lots with green space. The City of Nashville's Park, Library and Community Center includes reclaiming three acres of the existing suburban parking lot for a park and walking track.
In all of these examples, public – private partnerships were and will remain crucial to the success of revitalization. In many cases, innovation is also a must have implementation component of these strategies; it takes vision and thinking outside of the box to re-purpose a building or retail site in a changing suburban market.
There are also proactive grass-root steps that suburban communities can take to assist in revitalization efforts:
Maintain an online database of available properties. Work with realtors and local governments to catalog, prep (e.g. appropriate zoning, development incentives), and market properties and buildings for re-use or redevelopment.
Conduct a grass-roots economic and demographic survey. Declining retail areas with vacant and underutilized properties often send the message of indifference and lack of spending power. A grass-roots survey may reveal real market needs, and true spending power.  Survey results may be helpful in attracting new retailers and businesses.  Utilize free tools like Survey Monkey, social media, neighborhood networks and canvasing to get the word out.
Launch a grassroots re-branding campaign. Utilize social media to spread a unified message about the community. Develop a business friendly slogan that builds community spirit and pride.
Support existing businesses. Start a "Shop Local" campaign. Show the businesses that have weathered the storm that you care. Use a free web site creation tool and build a website to list all the local businesses. Doing so will make it easy for residents to find, support and sustain those local businesses.
Start a "Business Watch Program". Similar to a Neighborhood Watch Program, partner with local police officials to monitor the business district. Use a Business Improvement District – a special assessment district – to pay for additional lighting, signage, and landscaping. Doing so will display a unified effort and will help deter crime.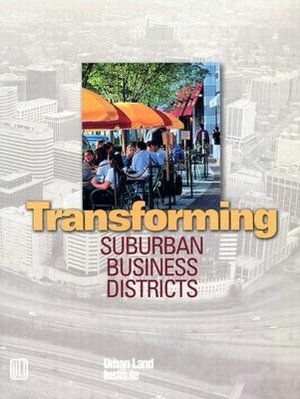 Conclusion
The residents of Antioch TN must know that they are not alone. Google search "dying malls" or visit Deadmalls.com and one would find dozens of suburban communities that are facing similar issues.  But many have recovered and Antioch can recover as well.  The first steps are the implementation of the above ideas. The next step requires more long-term thinking about the future of this suburban retail area. Fortunately for Antioch TN, in 2013 the City of Nashville will begin updating its Comprehensive Plan – the guiding plan for the city and county. In this process, the Antioch community can think about its community's role in the City/County and the Middle TN Region, over the next 20 – 25 years; this process will be key in setting guidance for moving forward.
As of the writing of this blog, the future of the "Antioch Target" is uncertain; petitions are still being signed, and no official word from Target has been issued.  What is certain is that there is an engaged citizenry that cares about the future of this community. Hopefully, this blog will provide Antioch TN and other suburban communities, insight and ideas on how to proactively move forward.
What do you think? Join the conversation and Speak Now by leaving a comment below.
Tifinie Capehart is an Urban Planner and Community Engagement Strategist. Need ideas about how to engage your neighbors in a specific community issue? Start the conversation with CitySpeak at info@cityspeaknow.com.